Drainage Systems design/install/service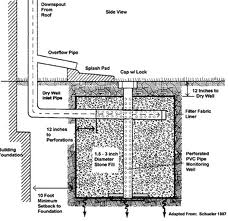 Able Landscapers installs drainage systems in Groton MA, Dunstable MA, Tyngsboro MA, Westford MA, Littleton
MA, Ayer, MA, Chelmsford MA, Acton MA, and other surrounding towns in Middlesex County.






What are the benefits of a properly installed Able Landscapers commercial or residential landscape drainage system?

1. It protects your home from flooding.
2. It is also important for plant and tree health, which further enhances your property value.
3. It protects the foundation of your home from cracking and uneven shrinkage and
swelling.
4. It drains water away from the roof, patio, garden landscape and lawn areas to prevent standing water that can cause slippery surfaces, mosquito breeding grounds and drowned landscapes.

All of these benefits underscore the importance of an Able Landscapers whole-system approach to a properly installed landscape drainage system, so that all the appropriate functions and standing objects work together for the betterment of the entire property.


---