Irrigation System design/install/maintain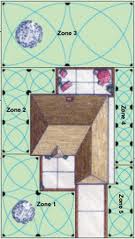 Able Landscapers installs irrigation systems and provides yearly irrigation maintenance service in Groton MA, Dunstable MA, Tyngsboro MA, Westford MA, Littleton MA, Ayer, MA, Chelmsford MA, Acton MA, and other surrounding towns in Middlesex County.

When you have Able Landscapers install your automatic irrigation system that best suits your landscape, you will be saving time and money. When you water by hand more than 50 per cent of the water is wasted in runoff and evaporation. An Able Landscaper installed automatic irrigation system can be programmed to run in the early morning before the sun comes up, and the evaporation rate is low, and in times of water restrictions. Individuals who install an Able Landscapers irrigation system will benefit greatly, but the environment will also benefit. It is so important everyone play their part in the conservation of this precious resource.
---